About me
Ram Gurung, CLA and LabVIEW Champion
Trained ~600 Professionals
~95% Engineers, ~5% Scientists & Small number of students
Impacted 100+ Companies
Successfully trained 157 CLDs and 9 CLAs
LabVIEW consulting since 2012
Presented at CLA Summit, GLA Summit, CLD Summit, Developer Days, and IndLUG community Events
Founded Grafitects in 2019
LabVIEW & TestStand consulting services
Training & certification services
Recruitment Services
Pros & Cons of learning LabVIEW from Youtube Videos
Pros
Faster
Cheaper
Problem Specific
Good for express users who just want to build and forget
Cons
Problem specific
Learn in a wrong way
Lack full picture
No structure in training
Bad for large scale application
Bad for team based development environment
Consider different people watched 11 different videos. Since limited information is available, they will all have their own interpretations and conclusions leading to distorted form of process.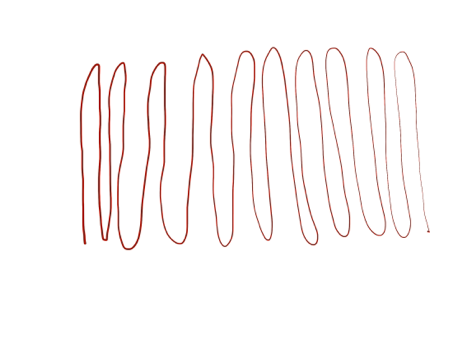 For this example, the process is supposed to be like sinusoidal wave as shown above.
Then the question may arise Why did I started LabVIEW Advantage Youtube Channel?
There were already lot of Youtube channels on LabVIEW
But… they were mostly product and services centric
Wanted to demonstrate the potential of LabVIEW
The objective was not only about LabVIEW but a holistic approach to include LabVIEW community also

CLA Summit, CLD Summit and IndLUG Events
Interviews with LabVIEW Champions, LabVIEW Legends & Personalities
Biggest Problem of them all
Most LabVIEW instructors had never developed application in LabVIEW
I interviewed CLADs, CLDs, and CLAs but they did not had essence of a responsible developer
This what also encouraged me to build Grafitects
Grafitects means 'Graphical Programming Architects'

Which literally means you know what you are doing
This is why all our trainings are optimized & Loved by participants
100+ recommendations on LinkedIn
Structured
Best Learning Experience in the industry
Competitive Pricing for the Value
It is nearly impossible to find a best combination of developer+instructor, at Grafitects – it is the only thing you get
Grafitects Training vs LabVIEW Advantage Youtube Channel
Grafitects
Best in the industry
Learning Experience
Know what you are doing
Structured
Progressive
Become expert in the industry
Proven way to get certified
LabVIEW Advantage Youtube Channel
Problem specific
Free
Know potential of LabVIEW
Learn More: Click here